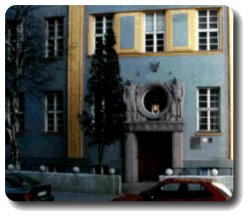 Institute of Philosophy was founded in 1946 as a part of Slovak Academy of Sciences and Arts. In 1953, when Slovak Academy of Sciences was established, the Institute became its member. In 1975 the Institute was merged with the Institute of Sociology under the heading Institute of Philosophy and Sociology of Slovak Academy of Sciences. In 1990, after political changes in Czechoslovakia, the institutes separated from each other, andthe Institute returned to its original name Institute of Philosophy of Slovak Academy of Sciences.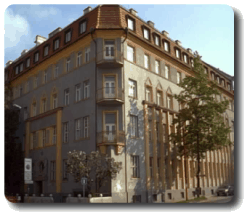 The research activities at the Institute cover a broad range of topics from analytic philosophy and philosophy of science, through social and political philosophy, phenomenology, history of philosophical and political thinking to ethics. The research is realized at the departments.
The main topics are:
the development of logic and methodology of science in Slovakia
actual problems of social knowledge, especially the problems of social fact and metaphysics of action
methodology of social sciences
problems in semantics and intensional logic
problems in philosophy and methodology of natural sciences, especially physics and biology
problems in philosophy of mind
forms of integration and differentiation of contemporary societies
Kant and Heidegger as the key investigators of the normative principles of formation of human communities
ethics of virtue as a momentum of moral choice
ecophilosophy
the development of Slovak philosophical and political thinking
the development of so called "school philosophy" at the territory of Slovakia before 1918
Another importatnt activity of the Institute is the PhD study program which is realized in close cooperation with the Department of Philosophy and History of Philosophy at the Philosophical faculty of Comenius University.
The Institute co-operates with many institutions in Slovakia and in Europe, for example with the Institute of Philosophy of Academy of Sciences of Czech Republic, with the Institute of Philosophy of Consejo Superior de Investigaciones Científicas in Madrid. The researchers of the Institute are involved in state programs of science and research and also in programs of European Science Foundation.